http://www.oxonraces.com/photos/2022-06-26-thame/
Photos taken by Oxonraces courtesy of Barry Cornelius of the 26 June 2022 race above – check link above to see your photo at 1.2km or 9.2k km into race. Below a photo, courtesy of Barry Cornelius, of race winner James Bolton at 9.2km looking comfortable before the Woodstock runner crossed the finish line in 33:-5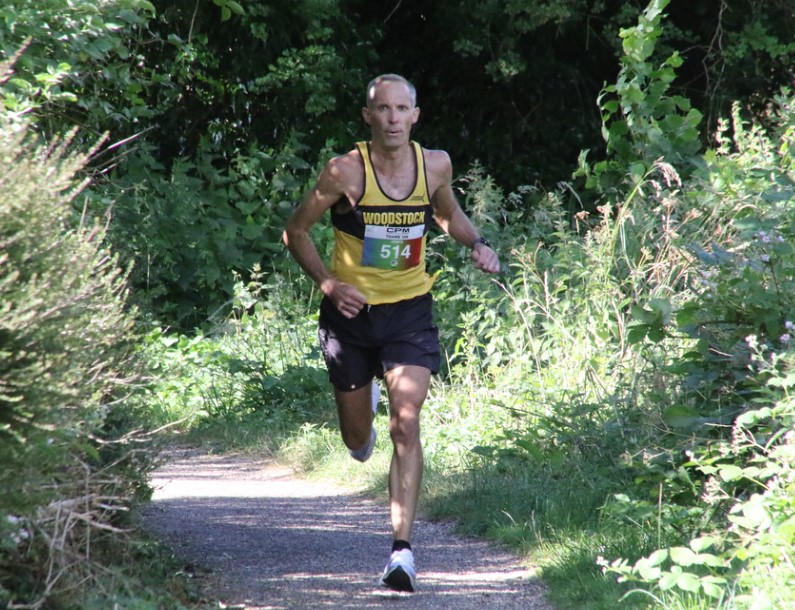 Three Heros of the Day!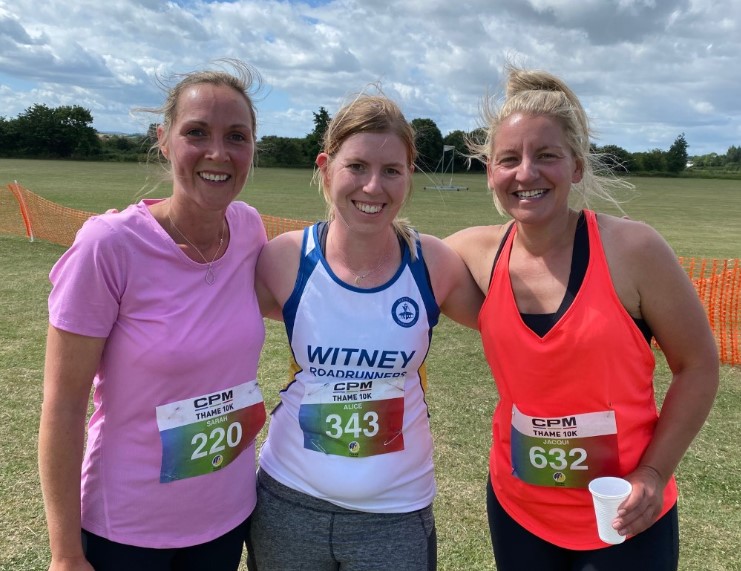 Left to right – Sarah Williams, Alice Burrows, and Jacqui Wood demonstrated what sports is all about. They stopped their 10km race to give first aid assistance to an injured fellow athlete and provided life-saving CPR. Hopefully their free entry to the 2023 race means they can finish the race without any emergency break.
Special 2022 Competition
Over the years, runners have enjoyed training in their CPM Thame 10km t-shirts around the UK and abroad. How about sharing a photo of you in your shirt (from any Thame 10km year) in an interesting location? Email your photo to 10k@gmail.com by 31 August 2022 and we will post a selection on our website with prizes for a few of the best. Please add your name to your email submission if not clear from your email address.